---
The Trump Presidency, American Jewry and Israel
Tue Dec 7 12:00 pm

-

12:45 pm

PST
Event Details
A new collection of essays unpacks President Trump's distinctive unique relationship with American Jewry and the State of Israel.
For liberal American Jews, Trump's presidency represented a fundamental revolution, overturning and challenging much that a generation of activists had fought to achieve and protect. For Trump's supporters, it afforded an opportunity to advance priorities, while joining the forty-fifth president in changing the American political landscape.
American Jewish University has teamed up with the USC Casden Institute Annual Review and has gathered panelists from different backgrounds and political orientations, bringing together a broad range of perspectives designed to examine various aspects of the Trump presidency, including Trump's particular impact on Israel-US relations, his special connection with Orthodox Jews, and his complex and uneven relationship with Jewish Republicans.
Join editor Steven Windmueller in conversation with Saba Soomekh and Michael Berenbaum, as they mark the launch of the book and discuss Trump's impact and legacy on American Jewry.
To purchase the book, please visit here.
Organized in partnership with the Casden Institute at USC.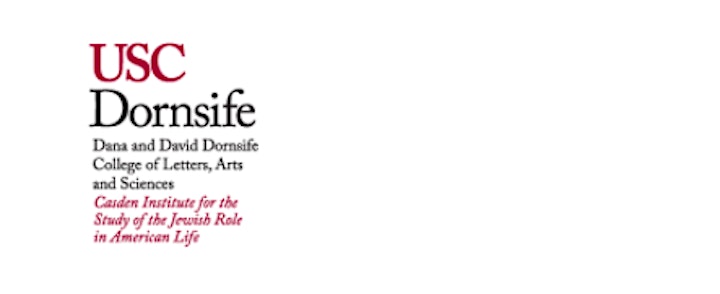 Guest: Steven Windmueller
Steven Windmueller is an emeritus professor of Jewish communal studies at HUC-JIR, Los Angeles. Prior to his academic appointment, Dr. Windmueller served the Jewish community in a number of prominent roles. Trained as a political scientist, he has authored five books and numerous articles. Steven has devoted much of his research to studying communal trends, Jewish political behavior, and American anti-Semitism. Through his involvement with the Memorial Foundation for Jewish Culture, Dr. Windmueller has taught in Israel, Uruguay, Germany and Mexico. In 2014, he had occasion to lecture at five universities in the Peoples Republic of China. Most recently, Steven has served as guest editor for the Casden Institute's 2021 annual that addressed the impact of Donald Trump's Presidency on American Jewry and Israel.
Guest: Dr. Saba Soomekh
Dr. Saba Soomekh is the Associate Director at AJC-LA and a lecturer at The Academy for Jewish Religion-CA, where she teaches Religious Studies and Middle Eastern History courses. She received her BA in Religious Studies from the University of California, Berkeley, her Masters in Theological Studies from Harvard Divinity School, and her Ph.D. in Religious Studies from the University of California, Santa Barbara.
Host: Michael Berenbaum
Michael Berenbaum is a Professor of Jewish Studies and Director of the Sigi Ziering Institute at the American Jewish University. He is a writer, a scholar and a creator of Museums. His work has been recognized by the Emmys and Academy Awards.
Host: Dr. Jeffrey Herbst
Dr. Jeffrey Herbst is the fourth president of American Jewish University.  At AJU, he has focused on promoting innovation in the university's academic programs.  He has also supported the growth of the Maas Center for Jewish Journeys, expansion of the B'Yachad/Together digital platform, and capital improvements on the Brandeis-Bardin Campus.
Prior to joining AJU, Dr. Herbst was president and CEO of the Newseum and the Newseum Institute in Washington, DC. From 2010 to 2015, he was president of Colgate University, where among other accomplishments he is credited with helping the university complete its nearly half billion-dollar fundraising campaign, leading the development and initial implementation of a university-wide strategic plan, and increasing the diversity and academic caliber of its educational programming.
Dr. Herbst earned his bachelor's degree, summa cum laude, from Princeton University, and a master's degree and doctorate in political science from Yale University. He is the author of the award-winning "States and Power in Africa" and, with several co-authors, the just-published "Making Africa Work."